How can you use the FDIC Searchable Database to learn which banks are part of the Federal Reserve System?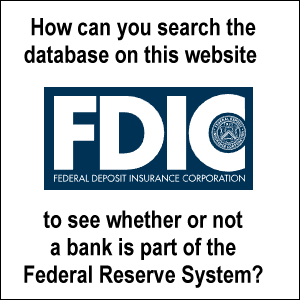 Watch Vicki's FDIC Searchable Database video here (click the gray rectangular button):
The websites referred to in the video are:
You may also visit Palmetto State Watch.
To contact Vicki Simons, click here.